Our Story
Our History
Kenya Builders & Concrete Co. Ltd has been involved with the construction and building industry for over 70 years. The core business in the early days involved quarrying on a small scale. Today the company has grown to become one of the leading firms in the concrete precast production and has ventured into building and civil engineering contracts.
View Our Profile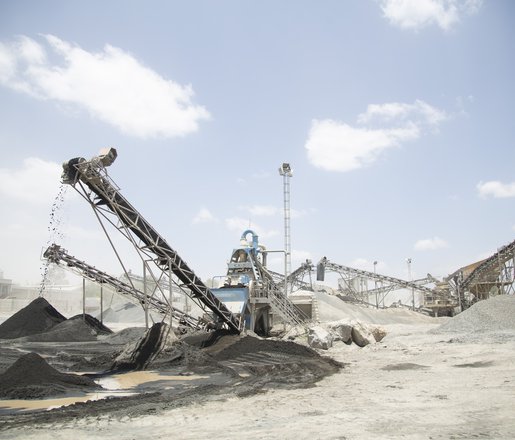 Our Purpose & Values
Vision - To be recognized as the leading providers of products for building, infrastructure and construction services within East Africa.
Mission - We are a one-stop enterprise in the construction and infrastructure sector in East Africa for high quality range of aggregates and precast concrete products that build safe places for one and all.
Our Values - Our 5 key values are the guidelines for our actions. They define how we want to work together - as a team, with our customers and our partners: Gratitude, Reliability with Excellence, Ambition and Teamwork

Gratitude
is being thankful to one and all.

Reliability
is being trusted to do our work correctly without supervision

Excellence
is striving to be the best we can be and to do the best we can

Ambition
is having the desire and determination to achieve great things

Teamwork
is about holding hands as one and realizing our vision with utmost respect

Safety
We educate our stakeholders on the importance of following best practices and procedures. We use root cause analysis and employee engagement to continuously improve our processes. We provide Material Safety Data Sheets that illustrate proper usage. All potential hazards are addressed and mitigated

Environmental
We recognize that the earth is a shared and finite resource that we all must protect and safeguard for future generations. Our commitment to the environment drives us to implement management systems and best practices that foster continuous improvement in our processes, preserving vital resources and ensuring the future of our communities

Sustainability
Many of the economic, social, and environmental concerns we face today are complex issues that are interconnected across multiple planes. That is why our sustainability goals are focused on developing business practices that address all of these issues. Sustainability is about the socioeconomic realities that drive industry activity and require us to protect our supply of mineral resources. We have developed our model to ensure the success and lasting presence of our company for the benefit of our customers, our suppliers, our employees and our neighbors

Community Involvement
Community Involvement has been a long-standing corporate objective. For more than 70 years, our company and its coworkers have contributed time and resources to improve the communities where we live and work. Investment in our communities is just one of the many ways we strive to build a solid foundation for future generations